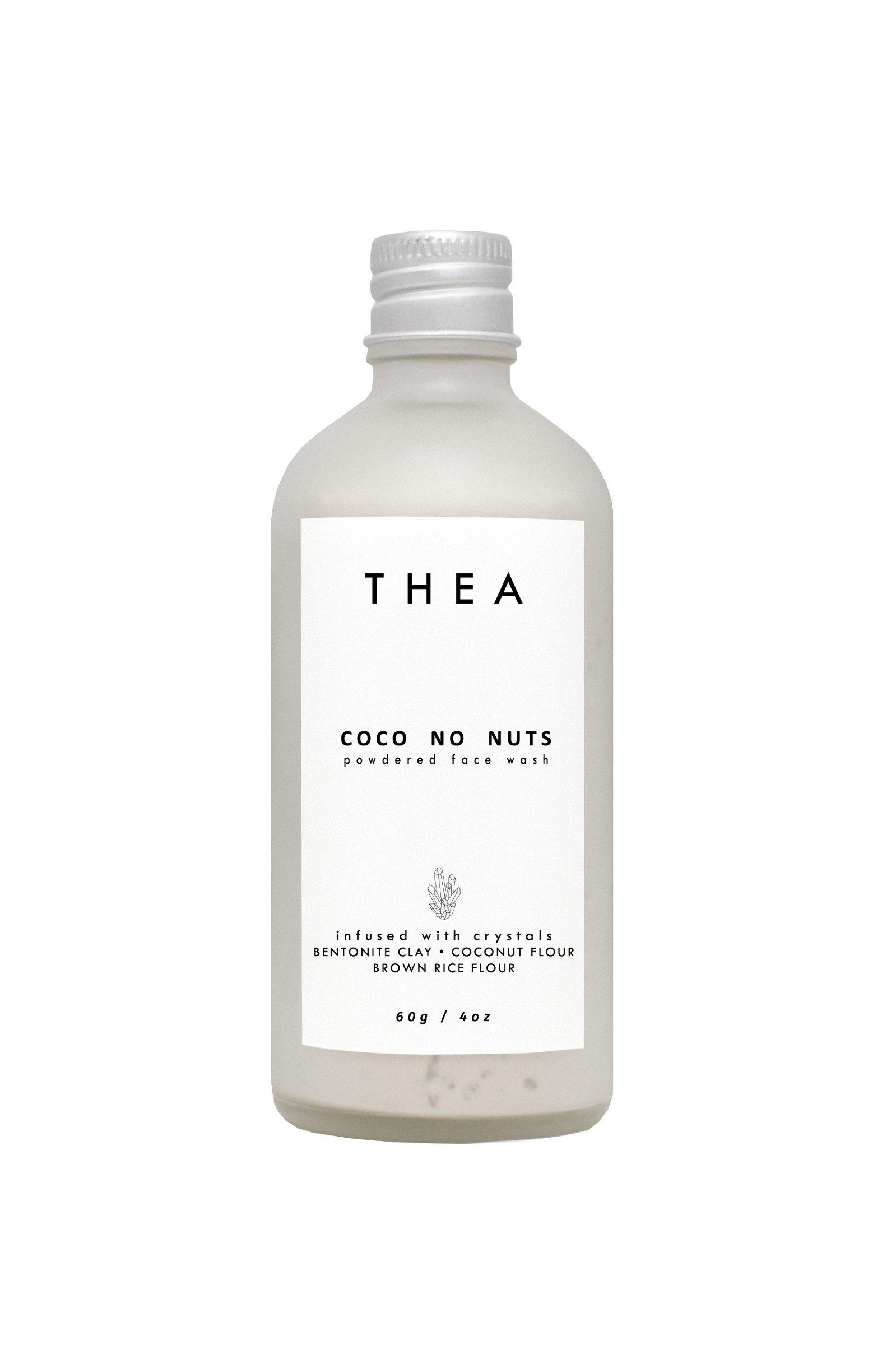 Coco No Nuts is an easy and gentle skin exfoliate, convenient travel companion in both carry-ons and above all luxurious and works wonders on skin!
Key ingredients:-
- Coconut and Brown Rice Flour, is to eliminate fatigue and impurities from their skin, even in the case where it was delicate. The coconut flour is antibacterial moisturizing. It calms redness from blemishes and spots and helps clear complexion.
- Bentonite clay helps unclog skin pores and shrinks them. Bentonite clay also helps control the overproduction of sebum, draws out the toxins and makes skin softer giving it a definite glow. Apart from that, it also helps in the lightening of acne marks on the face.
- Essential Oils that is rich in Azulene have been shown to exhibit dramatic anti-inflammatory effects and Chamazulene showed significant antioxidant protection. It will help to prevent skin blemishes from developing and will help stop deterioration of skin cells that leads to wrinkles, fine lines and pigmentation. It soothes, heals, combats inflammation, anti bacterial and stimulates cell regeneration.
- All ingredients was charged using crystals ( Rose Quartz, Moonstones, Clear Quartz, Aquamarine and Amethyst)
Ingredients : *Coconut flour, *brown rice flour, **Bentonite Clay, *Lavender essential oil, *Blue Yarrow essential oil, *Blue Tansy essential oil.
4 oz / 60 g *Certified Organic **Natural Source
Customer comments
| Author/Date | Rating | Comment |
| --- | --- | --- |