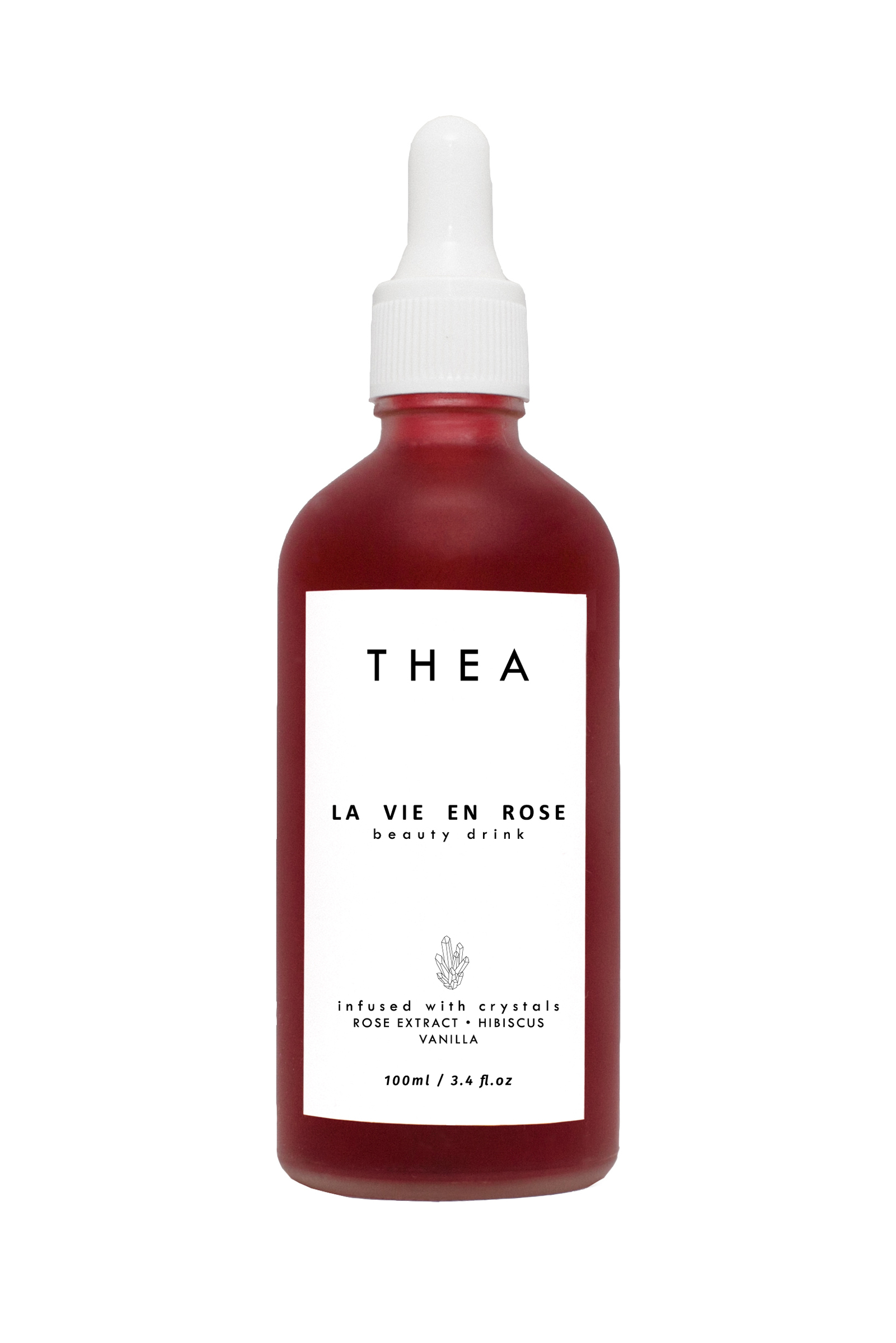 La Vie En Rose, a luxury concentrated liquid elixir made from certified organic roses, formulated to aid digestion and enhance the skin's natural glow from within. According to the legends, this is very much Cleopatra's secret to eternal youth and beautiful skin
Key ingredients:-
Rose Damascena:
- Hydrates the skin from the inside. Well-hydrated skin looks and feels plump and healthy -Anti-aging properties, to help with skin aging by reducing wrinkles, lightening dark spots and tightening pores.
- Mood enhancer, to relieve depression or stress and improve mood.
-Relieve digestion troubles like bloating, upset tummy and constipation.
- Help heal from colds, flu and sore throats. It may have a bronchodilator effect and help with respiratory illness.
- Calm nerves when feeling frazzled.
- Relieve fluid retention and inflammation.
Hibiscus Extract:
- Anti-aging: Hibiscus is rich in anti-oxidants that help in reversing the damage caused by UV rays, dust, pollutants, and diseases, etc. on your skin.
- Hair growth: Hibiscus leaves have more hair growth promoting action than the flowers as shown in various studies
- Wound Healing: Several studies prove that extracts from Hibiscus promote healing of the wound.
- Anti-bacterial: Hibiscus has anti-bacterial properties and besides promoting healing it might prevent infection if applied to wounds.
3.3 oz /100 ml
- All ingredients was charged using crystals ( Rose Quartz, Moonstones, Clear Quartz, Aquamarine, Amethyst and Ruby)
Ingredients:- *Rose Extract, *Hibiscus Extract, * Elderberry Extract, *Blackcurrant Extract, *Vanilla Extract, *Blueberries Extract * Certified Organic and Vegan Friendly
Customer comments
| Author/Date | Rating | Comment |
| --- | --- | --- |